Hospitality and Entertainment — HoReCa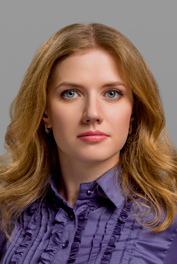 Svetlana Kalinina
Former associate
INTELLECT-S's dedicated Hospitality, Restaurants and Catering group is ready to provide specialist and packaged HoReCa services targeting compliance, establishment procedures, industry-related risks, and protection of reputation.
INTELLECT-S' Hospitality and Entertainment packages include:
Comprehensive support for opening new establishments.
Ongoing overall legal services on a retainer basis.
Restoration and re-filing of all corporate business, financial, HR and other records in compliance with statutory requirements and clients' wishes, including drafting model forms for future reference.
Review of proprietors' business solutions for compliance and liability risks.
Our specialist offers include:
Protection of goodwill, including legal response to unfounded negative reviews in the media, and prosecution of libel actions.
Protection of establishments against uncalled visits of free-roaming self-appointed consumer protection vigilantes.
Drafting contractual documentation for planning and management of entertainments and events (including ceremonies, receptions, banquets, hall decoration, music, photography, video recording etc.)
Legal support and review of promotional events, distribution of bonus cards, discount policies, and advertisement placement for compliance to the exclusion of excessive supervisory attention.
Review of non-standard terms for compliance, such as FC/DC, conditioned reservations, required minimum orders, etc., and related advice.
Compliance review and legal support for online food ordering and delivery.
Legal assistance in obtaining liquor licenses, registration with the official automated system of monitoring the production of and commerce in ethyl alcohol and products containing alcohol, checking proposed licensed locations for compliance and proximity to educational and health establishments, appealing unfounded denials of liquor licenses, etc.