Launch of the Regular Hospitality Practice
INTELLECT-S has started a dedicated practice to provide legal services for hoteliers, restaurateurs and caterers (HoReCa).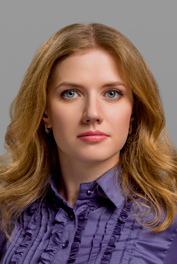 Svetlana Kalinina
Former associate
After the recent fortuitous successes in the hospitality sector, INTELLECT-S's decision to expand permanently in this market with all its sophistication and establish a dedicated practice is only logical if not natural. The new practice has accumulated INTELLECT-S attorneys' new knowledge and experience in the field known for its demand for legal practitioners' meticulous homework.

The firm's HoReCa practice provides the full range of services for its clients in the hospitality sector, on a subscription/retainer basis (typically, ongoing legal support for new establishments and continuing subsequent follow-up), or by performing occasional one-off specific advisory and/or representational engagements (including, among others, protection of business reputations against scandal-mongering media, drafting agreements for managing entertainments, obtaining liquor licenses, etc.). HoReCa will necessarily include all associated legal matters, such as support in renting properties, preparation for official supervisory inspections and audits, dealing with consumer claims and competitors, intellectual property, etc.
See the full list of HoReCA services >>
Svetlana Kalinina, head of the new hospitality practice: "Representing HoReCa clients, we have realized that they have specific issues and needs to address, and that a convenient method had to be created to protect their interests and to make their visions reality. We also noticed that not all café or hotel owners made the most of the law tools which have enormous potentials. In the meantime, our attorneys proved helpful to restaurateurs and hoteliers not only in court proceedings, but also in solving many day-to-day matters, from personnel relations and organization of work to minimizing risks and compensation for damages. Whoever uses these facilities has a distinct competitive advantage. We have opened our new practice just so that our clients can have it".