Please note that the content below is more than three years old. Contact the author for an update.
Saving the Restaurant Business
INTELLECT-S Defends Siberian Restaurateur Sued by Regional Attorney.
INTELLECT-S successfully represented a Novosibirsk restaurateur in a suit filed by the Novosibirsk regional procurator (state attorney) for the avoidance of the purchase of property housing its restaurant.
The attorney contested the restaurateur's purchase of the property — two days before the expiration of the statutory three years' period of limitation — on grounds that RUB13.5 million the restaurateur had duly paid under the purchase agreement with the municipality for the property according to an independent valuation, was allegedly 20 percent below its fair market price. The attorney sought to have the transaction reversed, the property returned and the price the restaurateur had paid, credited as rent.
Our comment: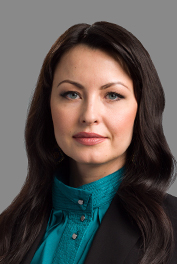 Anna Shumskaya
Former partner
Represented by Anna Shumskaya, INTELLECT-S, the defendant argued that:
the plaintiff sued on improper grounds under Article 168 of the Civil Code, contesting the conformity of the underlying valuation report with the law, instead the conformity of the transaction of purchase as such;
even if the translation were held to be invalid in part, the invalidity of that part (relating to the price in this case) would not invalidate the entire transaction;
market values (and prices) are dynamic variables, and the 2013 valuation would certainly differ from any valuation of the same property made in any other year; whereas the existence of any other different assessments per se does not discredit any earlier valuation;
the reversal of the transaction, even if it were held to be invalid, would not be in the municipality's interest: the defendant would still have the right to rent or buy the property — but at a far lower prevailing rate or price, as the case may be, given the real estate slump due to the current economic stagnation;
holding the transaction invalid would virtually kill the goose laying golden eggs: the restaurateur paid taxes, provided jobs and good catering services for the public.
The court accepted the arguments of the defence and ruled for the defendant. The judgment stood on joint appeal by the Novosibirsk regional attorney and Russian Ministry of Finance in August 2017; the court of appeals denied the appellants a retrial and a new forensic valuation.
The unfavourable outcome would have seriously affected the business of INTELLECT-S' client which could have lost its prime establishment and suffered considerable reputational damage.