INTELLECT Brings Legalink to Russia
INTELLECT's creative presentation was the most discussed event at the conference of Legalink members in Amsterdam, Netherlands.
Held twice a year, conferences of the global network of leading law firms, each time convened in a different city of the world, give their attendees, in addition to busy professional and cultural programs, a priceless opportunity to meet personally, negotiate cooperation and partnership, and mix informally.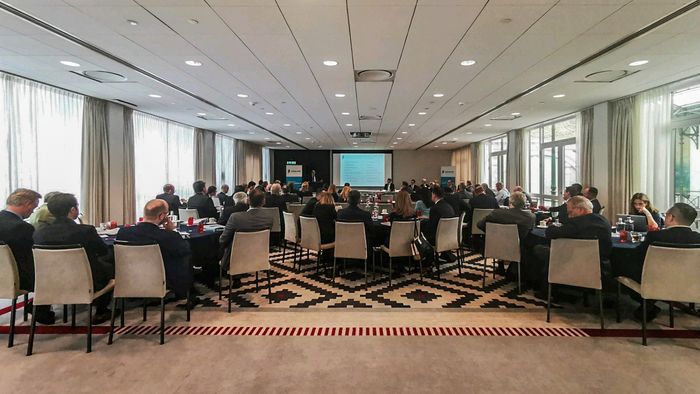 The three days' conference in Amsterdam was attended by 79 delegates of more than 40 law firms worldwide. The business program included plenary meetings featuring guest speakers addressing topical issues (such as the legal aspects of Brexit and successful pitching techniques), and industry group sessions (on arbitration, corporate law, finance, etc.).
The Legalink conference in Amsterdam was INTELLECT's first ever after the firm joined the network in April 2019.
INTELLECT, Russia's first and so far only law firm in Legalink, was represented by Philipp Koverchenko who leads the firm's international desk.
Legalink membership enables INTELLECT to promote a substantial global offering through partnering with other network members in leading positions in their home countries. INTELLECT can now offer its clients in Russia specialist advice in a multitude of jurisdictions. Reciprocally, the firm will be irreplaceable for the network's international members looking for professional assistance in Russia.
About Legalink
Legalink is a non-exclusive, international legal Network of over 60 independent business oriented law firms with members from the majority of the world's main commercial centres. The Network is now composed of more than 3000 legal professionals. Legalink operates internationally but personally delivering top quality multi-jurisdictional legal services. The world economy is becoming increasingly globalised, to succeed, businesses require access to the best legal services worldwide.