Defense of Client's Legitimate Interests
INTELLECT-S helps pool builder take back its trademark, domain names from ex-agent.
INTELLECT-S attorneys Maxim Labzin and Anna Shumskaya carried patent infringement case in the Novosibirsk Region Arbitrazh Court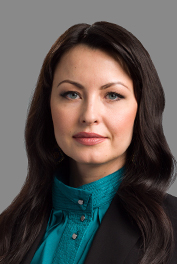 Anna Shumskaya
Former partner
INTELLECT-S attorneys Maxim Labzin and Anna Shumskaya represented OOO Kontek-Moscow, a leading Moscow swimming pool builder and supplier of related accessory equipment, trading under its trademark KONTEK™, illegally used by its former agent in Siberia.
Kontek traded in the past in the Novosibirsk Region where it did its business through an agent appropriately named Kontek-Siberia. After some time, the agent decided to go it alone and independently of its Moscow-based principal.
Kontek-Siberia's CEO continued the swimming pool business through his own firm with an almost identical name, OOO Kontek-Novosibirsk, and using Kontek's trademark KONTEK™, its previous website at www.kontek.su and a new one with the domain name kontek.barnaul.ru.
This effectively closed the vast Novosibirsk market to Kontek-Moscow which sought to expand its local presence in Siberia.
Kontek, represented by INTELLECT-S, filed an action with the Novosibirsk Region Arbitrazh Court seeking a judgment to cease and desist the trespass by Kontek-Novosibirsk and its CEO on its trade name and trademark (Case No. A45-31201/2012).
It was exceptionally difficult to demonstrate that the defendants used the contentious designation in their business providing services related to building swimming pools: there were no products so designated on the market, but the defendant used the designation in advertizing, signage and documentation. It was very difficult to obtain such materials legally and prove conclusively that they belonged to the defendant.
The case was compounded by the counter-claim filed by Kontek-Novosibirsk for early cancellation of the trademark's registration on grounds of disuse.
The court granted most of the reliefs sought by the plaintiff: Kontek-Novosibirsk was ordered to drop the word 'KONTEK' from its name, stop using it as its trademark in the pool building and outfitting business, and cancel the registration of the domain names kontek.su и kontek-barnaul.ru.
The defendants in the Kontek case are likely to appeal, but INTELLECT-S is ready for further defense of its client's legitimate interests.