Ruslan
Ismagilov
Counsel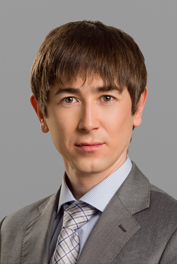 Practice areas
Execution proceeding.
Bankruptcy.
Criminal law and criminal proceeding.
Education
2003 – Bashkir State University, law faculty.
Professional activity
Ruslan joined INTELLECT in 2007 as debt collection specialist.
Ruslan began his career as a district police officer of the Russian Interior Ministry, where he worked for four years. Ruslan's duties included ensuring law and order and conducting preventive work aimed at suppressing crimes of various nature. He joined INTELLECT in 2007 as a debt collection specialist.
Relevant publications