Marina
Shikova
Chief Administrative Officer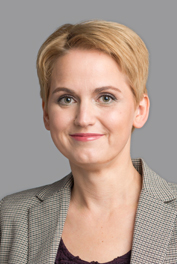 Education
2014 – "Legal Business in USA. Law Firm Management": Training for Partners and Top Executives of Law Firms. Lincoln Law School of San Jose, California, USA.
1999 – Institute of pedagogic and childhood psychology, Ural State Pedagogic University.
Professional activity
Marina has been with INTELLECT since 2008, skillfully and competently handling all administrative matters inside the firm and enjoying all our staff's full confidence.
Relevant publications