Huawei Retains INTELLECT-S as Russia Counsel
Huawei Technologies Co. Ltd. retained INTELLECT-S as its counsel in Russia on a subscription basis.
Huawei Technologies Co. Ltd., a Chinese multinational networking and telecommunications equipment and services company, headquartered in Shenzhen, Guangdong
Huawei, founded in 1987, is the largest telecommunications equipment maker in the world, having overtaken Ericsson in 2012. Huawei's core missions are building telecommunications networks; providing operational and consulting services and equipment to enterprises; manufacturing communication devices for the consumer market; and development of fixed-line and mobile operators and corporate and individual users.
Huawei's more than 100 operations worldwide employ over 150,000 people, including eleven branches over Russia where the Chinese company has been present since 1997.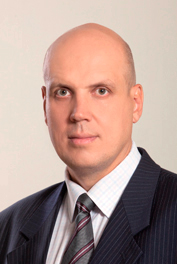 Vitaly Krets
Former partner
We are glad to act as counsel for this renowned and reputed company, says INTELLECT-S Partner Vitaly Krets who head the firm's office in Moscow. "Huawei is a recognized leader of a cutting-edge technology market. Their choice is a great honor for us. Starting to represent Huawei in Russia, we set ourselves most ambitious goals and will apply all our expertise, energy and experience to the work.