Please note that the content below is more than three years old. Contact the author for an update.
Golden Rules of Managing Partner
Golden rules of law firm managing partner from Daniel Pyne
Daniel Pyne, Deputy manager at Hopkins & Carley, has presented "golden rules" of law firm management.
Legal Business in the USA - Law Firm Management Training Program was successfully held by Hopkins & Carley in conjunction with INTELLECT-S for the second year consecutively. Its attorneys Daniel Pyne, Clarence Kellogg and Olga Mack hosted Russian lawyers in its office and shared its valuable experience of law firm management with them by preparing a set of lectures. Moreover within the frameworks of INTELLECT-PRESS new issue Daniel Pyne, Deputy manager at Hopkins & Carley, has presented "gold rules" of law firm management.
- Mr. Pyne, could you tell us the main principles of law firm management which you consider to be "gold rules"?
As you know, the job of managing a law firm is complex, and involves many separate components. Overall, though, I think that some of the most critical elements of the job include the following:
1. Establish vision for the firm. It's important that all firms have a sense of identity and common purpose. It's very easy for individual attorneys to become absorbed by the specific projects on which they are working, and to lose sight of the big picture. Law firm leaders must remain focused on the big picture and on the firm's overall goals.
2. Build consensus. In any law firm with more than just a few partners or shareholders, it is inevitable that different people will have different thoughts on issues relevant to the firm and its practice. Law firm leaders should assure that each partner or shareholder has an opportunity to express his or her thoughts on issues facing the firm, then attempt to create consensus agreement on the direction the firm will take.
3. Remain attuned to the market. The legal market is changing constantly, and it is important that the leaders of the firm be aware of current trends, how they will affect the firm, and how the firm should react to them.
4. Remember that you work for the firm, not vice versa. Law firm leaders must resist the temptation to view the other attorneys within the firm as working for them, rather than viewing themselves as working for the overall best interest of the firm and its owners.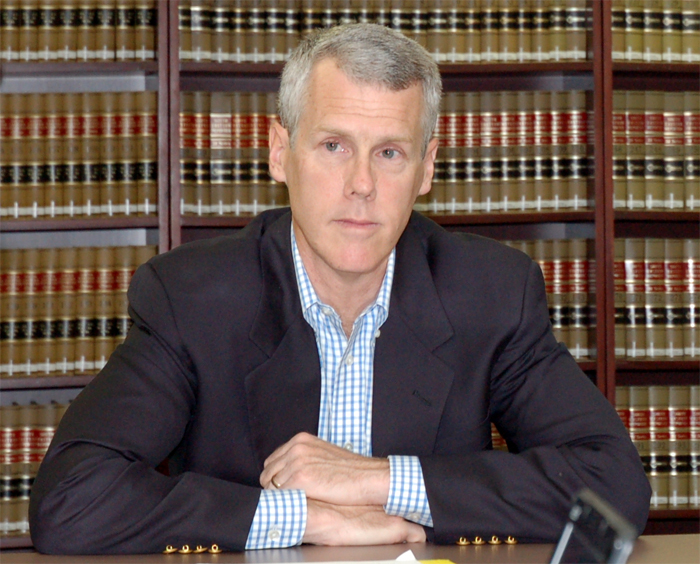 About Hopkins & Carley

Founded in 1968, Hopkins & Carley is an established regional law firm located in San Jose, the capital of Silicon Valley. Today it has offices in the following California cities: Berbank, Palo-Alto and San Jose. Hopkins & Carley staff numbers more than 60 experienced attorneys, 23 of which are partners. The company is known for the following areas of practice: real estate, corporate and business transactions, assets management, tax planning, employment law, business agreement. There are five departments at Hopkins & Carley.

The company is governed by Executive Committee headed by the Executive Director. The Directory consists of four attorneys (three shareholders and the executive director). The director is not a lawyer, but he is responsible for budgetary control, finance and service management. Besides there are Chief Accountant, Director of Human Resources, Director of Information Technology, Facilities Manager, Marketing Coordinator.