Agreement in the complicated bankruptcy case
Protection of the Estate and Representation of the Large commercial estate downtown Yekaterinburg in Bankruptcy Proceedings
Our client - the owner of the large commercial estate downtown Yekaterinburg, which it leases out, and a development of a large office property with an multilevel underground parking lot.
The initial problem arose when a third party (later opponents in litigation) used their personal contacts in the Commercial downtown's management to access one of its bank accounts and conduct dozens of fraudulent transactions through it. In fact they circulated the same money, first remitting it to the company's account and then paying it out to various fly-by-night firms. As a result, the Commercial Downtown run up a debt comparable to the value of its estate. After that, the raiders filed a suit for the recovery of the debt clearly expecting a judgment which they would subsequently use to bankrupt our client.
Our comment: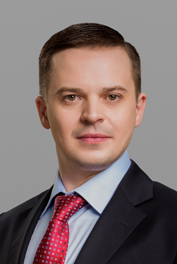 Alexey Filippov
Former associate
To protect the client and its estate, INTELLECT-S carried out extensive work agreeing and coordinating unaffiliated creditors' cases. One of them filed for the company's bankruptcy several days ahead of the hostile creditors to stave off the threat. Our firm compiled a register of creditor claims; as a result, the opponents in litigation could control less than 25 percent of the claims. After the valuation of the client's estate, determining the aggregate debt, and reaching agreements with other creditors, including mortgagees, we proposed a composition agreement under which the creditors would discharge 83 percent of the principal debt and 100% of the penalties, with the remainder (17 percent of the principal) payable as soon as practicable, using borrowed funds. The general meeting of creditors approved the composition agreement by a majority of votes.
In spite of the considerable reduction of the debt and significant value of the debtor's estate, we demonstrated in court that the proposed 17 percent was commensurate and reasonable and would not prejudice the creditors' rights or legitimate interests. Moreover, during the bankruptcy proceedings (which was the central case), other subsidiary and related legal actions and criminal investigations, INTELLECT-S identified and proved the opponents' intended fraudulent contraction of the Company's debt. We also identified all the firms and individuals involved in the incurrence of the firm's debt. The intended incurrence of the our client's debt demonstrated the opponents' bad faith in the bankruptcy proceedings and was one of the reasons why the court rejected their allegations that the terms of the composition were illegal.
The court approval of the arrangement with the creditors and its subsequent performance left the Commercial Downtown in control over its estate at a reasonable cost. Some of the costs the opponents received under the composition agreement provided grounds for filing yet another criminal case.
Head of bankruptcy INTELLECT-S Alexey Filippov led the client case, developed the general work plan.
Also Roman Rechkin, Alexander Latyev, Julia Kurmambaeva, Natalya Ringelman took part in this case.