Suladze
Timote
Of counsel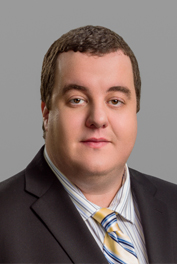 Practice areas
Simultaneous and consecutive interpreting and translation from Italian to Russian and back.
Development of the Italy practice, including legal support for joint Russian-Italian business projects.
Professional activity
Тimote joined INTELLECT-S as head of practice in 2013.
He graduated in law from the Belarussian State University in Minsk, Belarus, in 2003.
In 2003-06 Timote worked as in-house counsel to a number of companies and run his own legal practice, combining legal advice with a language practice, interpreting and translating to and from Italian (since 2003) His top achievement was consecutive interpreting the negotiations of Russian minister of justice Alexander Konovalov with his Italian counterpart Paola Severino di Benedetto, the minister in the Monti cabinet.
In 2003 Timote won the Italian Foreign Ministry's contest and a government scholarship in legal studies, taking a course in comparative law of the La Sapienza University of Rome and a training course at the Italian Arbitration Association.
The University of Siena awarded him the Italian CILS C1 (Proficient Language User — Effective Operational Proficiency/Advanced) level certificate in 2011.
Timote Suladze is a fully qualified interpreter and translator, certified and accredited by the Guild of Translators and Interpreters of the Republic of Tatarstan Chamber of Commerce and Industry in 2013.
Relevant publications